SOUTHERN OHIO
Fast, courteous and professional towing service.
(740) 335-9966

OR

(740) 998-6900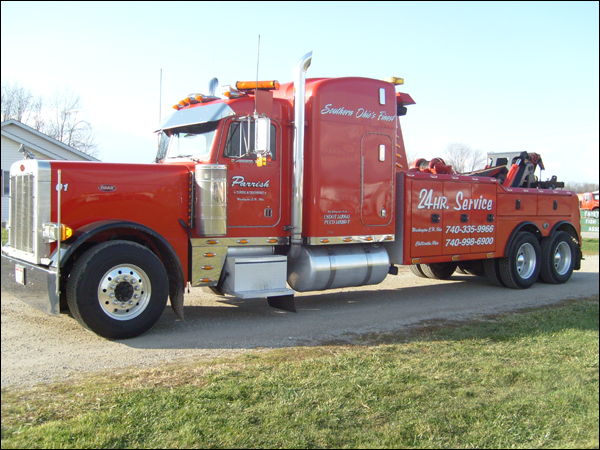 We are fast, affordable & professional!
Parrish Towing & Transport is the leader in the Southern Ohio area towing business since 1980. We are family owned and operated and take pride in offering a complete line of services in the industry. Our goal is to provide 24 hour a day, 7 day a week, quality service at an affordable price.
Towing Local or Long Distance

Recovery

50-Ton Capacity

Equipment Moving

Low Boy Service

Assist with Load Shifting

Heavy Duty Wheel Lift

Family Owned & Operated

Mechanical Breakdowns


Hail Damage


Flood Damage


Recreational Vehicles


Fire


Accidents Happen

With wrecker services available 24 hours a day and everyday of the year,
allow us to help you when you need it!
1229 Robinson Rd. SE
Washington C.H., OH 43160
740-335-9966
Washington CH
Fayette County
4087 Old 35 SE
Chillicothe, OH 45601
740-998-6900
Chillicothe
Ross County